Welcome to The City of Benton

This is Home!

Welcome to the official website for the City of Benton, Kansas. We are located in Butler County approximately 9 miles northeast of the City of Wichita, 5 miles north of the City of Andover and 12 miles west of the City of El Dorado.

Benton was established in 1909 and is currently growing with a population of approximately 943 people. We have created this website to help you become better acquainted with the City and the services it has to offer.
Featured News
Mayoral "Wreaths Across America Day" Proclamation
11/22/2022
At the November Meeting, Mayor Gottschalk made the following proclamation. Thank you, Veterans!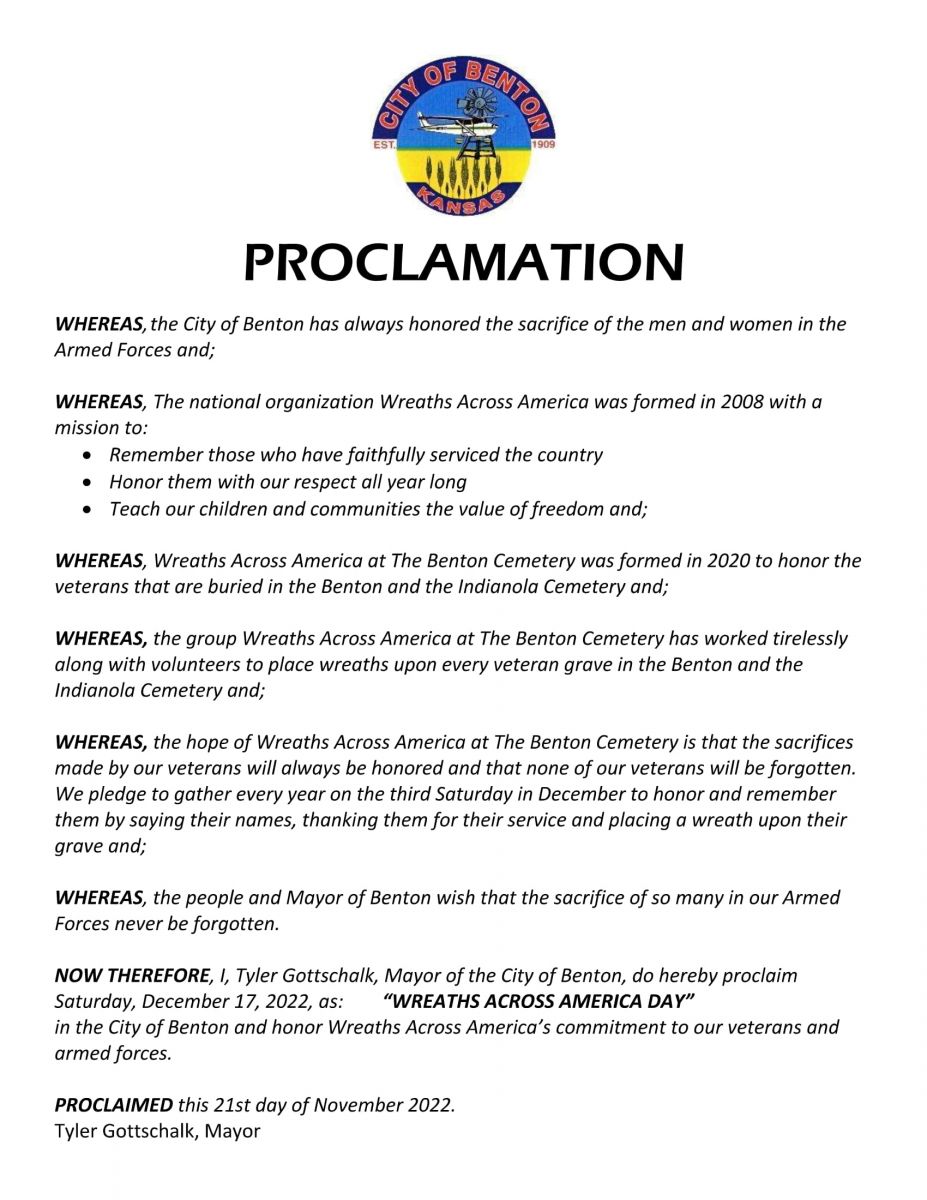 Fire Hydrant Painting Contest!
10/21/2022
Click on the picture or click here for the sign up sheet!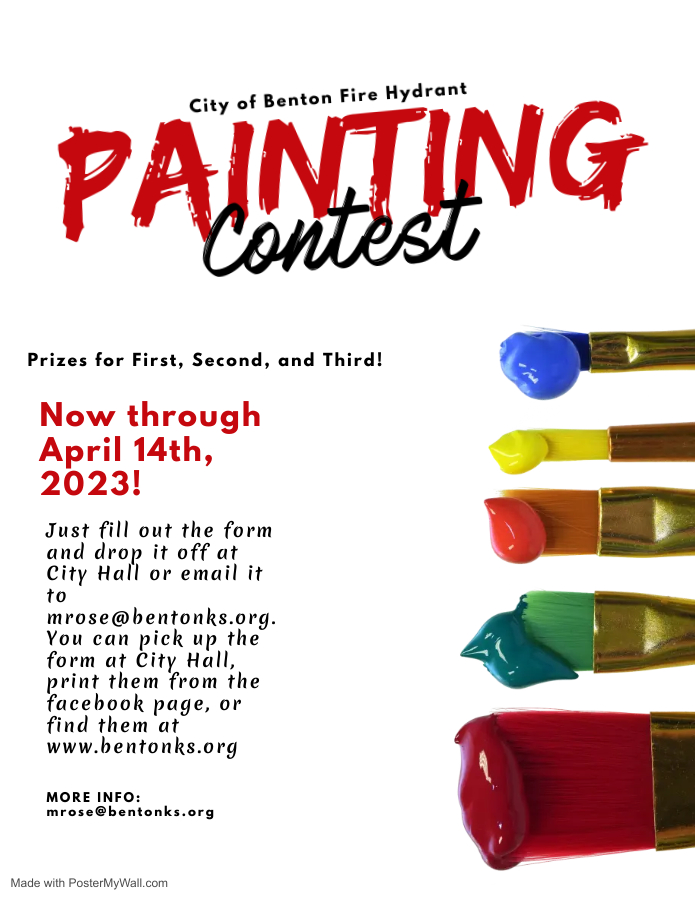 Water Survey for everyone! Please help!
10/14/2022
Our crew will be out distributing water surveys. New federal regulations require city staff to inventory all of the water lines in town. Please help us out by returning these to City Hall or dropping them off in the overnight drop box at City Hall. If we don't get one, we will be out ringing...