Public Works
The City of Benton has three full time Maintenance staff who are supervised by the Maintenance Superintendent. They are responsible for ensuring the quality and distribution of city water, maintaining the sanitary sewer system and maintaining the city streets, parks and public lands
The City of Benton's water source is from the City of Wichita. Wichita's source is a blend from the Equus Beds Wellfield, Cheney Reservoir, and wells along the Arkansas River in Wichita. Treatment is done at the Wichita Water Treatment Plant.
The Benton Water Department's primary focus is customer care. We are continually working to improve the water system to insure that current and future water resources are protected. We strive to respond to customer needs with courteous, friendly and timely service. We monitor daily to assure that the City's water is safe and in compliance with all standards. The services we provide include pumping water, maintaining the water transmission and distribution system, maintaining the service connections (meters), managing facilities and planning for the future, all with a commitment to regard proper use of financial resources.
The sanitary sewer system consists of a lagoon system with 3 lift stations. A system of underground pipes throughout the city collects wastewater where it is then gravity fed until it eventually ends up in a holding well or "wet well" at the Main Lift station located at SW 20th and Main ST. The wastewater is then pumped to the lagoon system at SW 20th and Meadowlark where it undergoes treatment for a minimum of 180 days before being discharged. The system is monitored daily by maintenance staff and discharged water is tested and in compliance with State and Federal regulations.
Feel free to contact our office if you have any questions or need assistance with any matters related to the water we provide. (316-778-1625)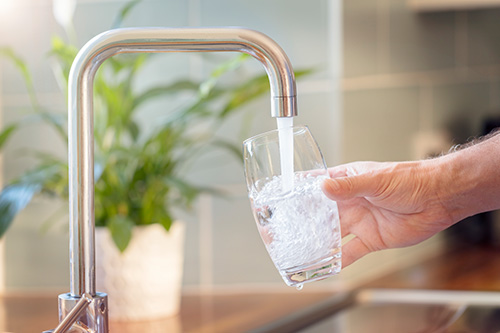 Relevant Documents